Amtrak Vision Quest Pt. 2
Draisienne 004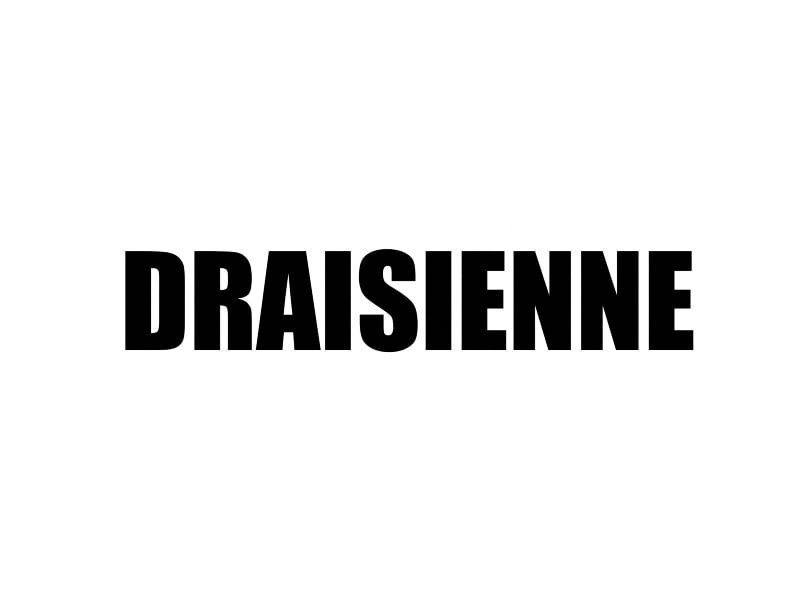 ---
Draisienne 004  —   join the squad of mobility nerds who are along for this ride  —  subscribe now. If you like what you're reading, forward it along!
Draisienne is brought to you by Alex Vickers. Vickers is a veteran of micromobility, with a decade of experience at Uber, JUMP, and Motivate. 
---
End Of The Line
Recounting my time on Amtrak feels like a gift that I was incredibly lucky to receive. Absent of a global pandemic, it's a gift to take time to travel, see the country from sea to shining sea, and meet friends old and new along the way. At this point, most of us are wondering if we're able to travel at all for the foreseeable future. My Amtrak Vision Quest came to an end as coronavirus cases were cropping up in Northern California and the Pacific Northwest. I ended in a place of pretty high anxiety – Seattle. Meetings were rescheduled as folks worked from home. Restaurants typically packed with Amazon workers with lines out the door were empty. 
I was anxious that my flight home would get canceled, or worse I would bring coronavirus into my parents home. I recognize I have mighty privilege (as a white, cis-male, able-bodied person, with a close family who have my back) and yet I'm asking myself the same questions as most Americans – how will my loved ones and the vulnerable fare, how should I be feeling, and what is my role right now? Is it even worth writing this newsletter when we can't peel away from coronavirus updates?
Most reflections bring me back to a place of gratitude. I'm grateful I got to experience this trip before the virus took over. I'm grateful I made the call to move back to Los Angeles and be closer with my elderly parents. I'm grateful I was privileged enough to squeeze in a sabbatical at all before tourism in 2020 is a big question mark. 
The below is my recount of the trip of a lifetime – all sorts of hyperbole that I can't wait for you to read. Breathtaking. Mindblowing. Gobsmacking. I hope to have demonstrated that Amtrak is worth saving and is an amazing experience that deserves a place in your bucket list.  I also unpack the slew of bad news that's been hitting Amtrak before and during the coronavirus epidemic. I hope to answer questions like, can Amtrak survive coronavirus? If it does survive, what would it take to turn Amtrak around?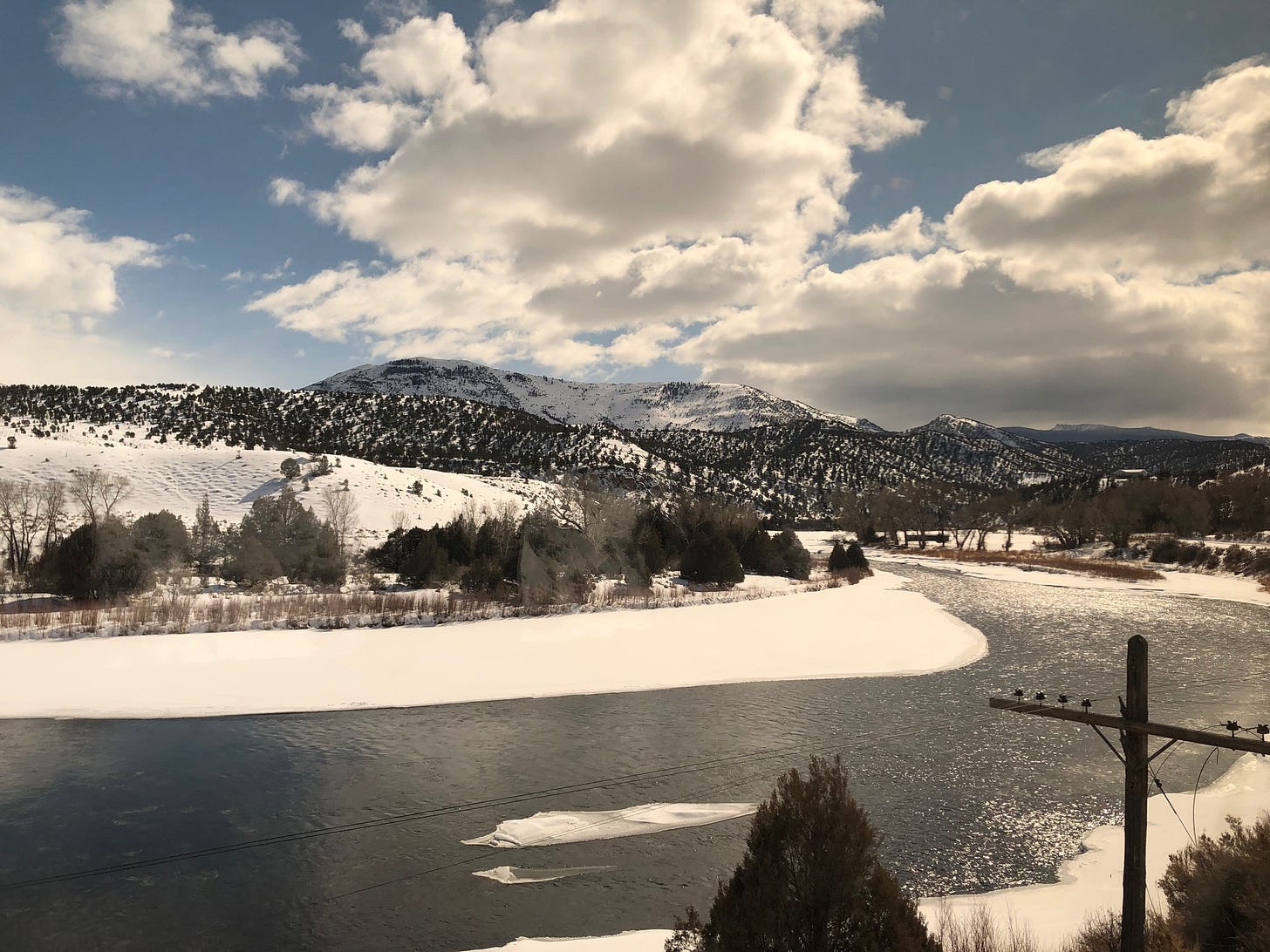 Where were we?
When I last checked in with Draisienne, I was en route to Albuquerque after an awesome time in Houston. I had a blast in Houston, and I had the privilege to have dinner with Mike Skelly and some like-minded mobility nerd locals. Houston is one to watch: their docked bike share hustled their way through the dockless wave and just celebrated their highest ridership yet. After a short trip in Santa Fe staying with a former roommate, I was onward to Denver and spent a few days enjoying the food culture and museums. A best friend flew in to join me for the pièce de résistance — the California Zephyr train.
The Zephyr lived up to the hype and is a worthy journey for your bucket list. We left Denver at 8:05 am and headed straight into the Rocky Mountains for one of the most scenic legs of my five week trip. The Zephyr's path through the Rockies follows the narrow path of the frozen Colorado River in unspoiled preserves with a herd of elk, a bald eagle, and a moose. There is no cell service for 2-3 hours, which was a blessing to disconnect and take it all in. 
As we entered Utah, the scenery shifted from snowy pine forest to high desert to red rocks. We followed the Colorado River into Ruby Canyon, just as the sun was setting and enjoyed the wine we brought along. My friend and I retired to our sleeper car, and I bit the bullet by strapping myself into the upper bunk. I woke up an hour away from where Burning Man is held in Northwest Nevada. Another day of scenery awaited us with the climb into the Sierra Nevadas, exiting Nevada into California. We pulled into Emeryville, CA 36 hours later. While I was desperate for a shower, I was sad to be leaving the train and was ready to keep going. We made friends at every meal, the staff became familiar faces, and the scenery made the time fly.
After a quick two-day trip in San Francisco, I boarded my second to last train and my last sleeper car on the Coast Starlight to Portland. It departed Emeryville at 10:05 pm, and I went straight to bed so I would not miss the sunrise. This route also did not disappoint, and I saved the best and most scenic train trips for last. The Oregon route heads North via Klamath Lake up to Bend, OR, then crosses westward through the Willamette National Forest. There were a lot of gobsmacking moments, and museum docents joined us to point out wildlife, the names of all the various peaks, and advised passengers on which side of the train to sit on to catch the best views. I pulled into Union Station in Portland and the scenery was so amazing I barely noticed we were 3 hours late. 
My time in Portland was too short, just 23 hours, but I had to get back on the rails before my USA Rail pass expired. I rode a BIKETOWN bike from my hotel to the station and boarded a Cascades to Seattle. The short but sweet ride borders the Columbia River and the Puget Sound.
Stepping off the train into Seattle, coronavirus was just beginning to take hold. My host came down with the flu, I was deathly afraid they maybe had coronavirus. On Thursday, the office closures began and all the local restaurants became ghost towns. On Saturday, my flight home was empty and I got upgraded, I was grateful to be able to escape.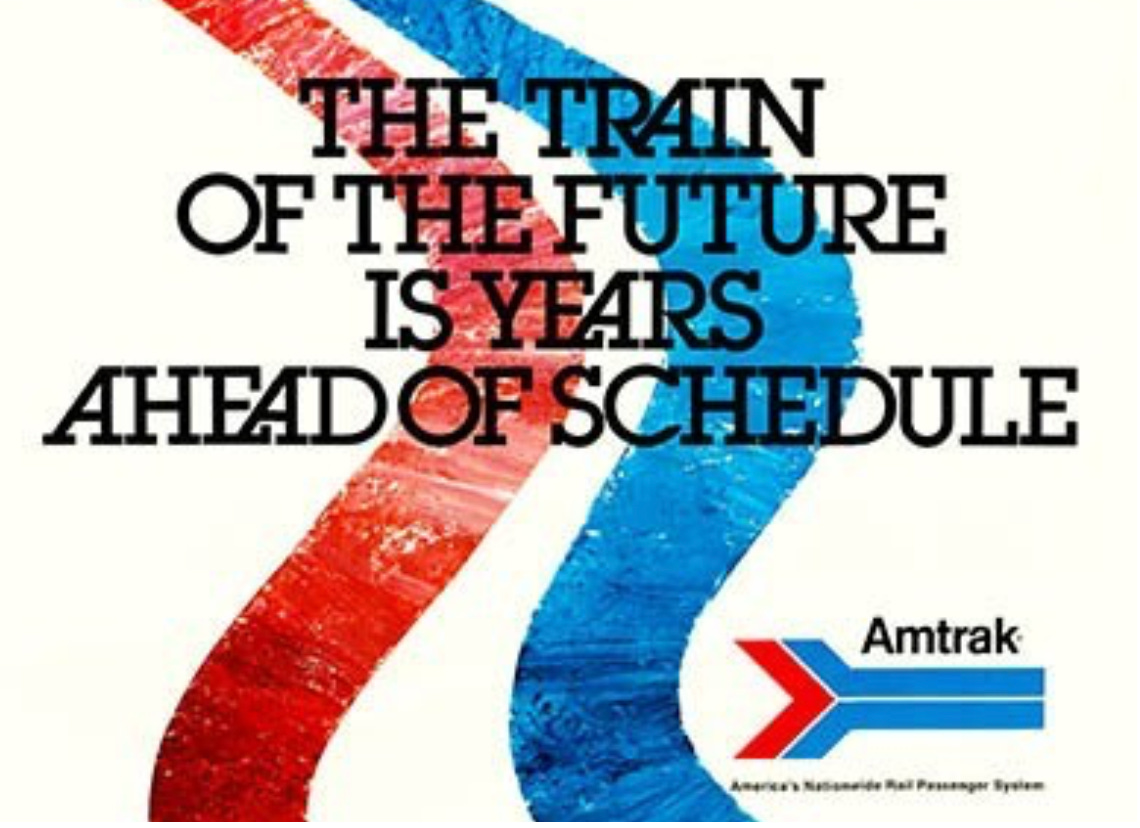 An Amtrak Coda 
Getting back home to Los Angeles has been a mix of emotions. I struggled with this edition and whether to even say something at all during this pandemic period. I'm relieved I am back in my childhood home to help my aging parents during this pandemic. I feel lucky I got to experience this Amtrak Vision Quest before the coronavirus took hold. I also felt it was important to share my story ahead of what will be an incredibly trying time for Amtrak. Hopefully I've demonstrated Amtrak is something that is worth saving — let's contemplate what it will take to save it.
After completing my trip across the country, Amtrak is in a completely different place from when I started in February to when I ended in March. The company had a heavy news cycle during my trip: the Trump budget proposed cutting long distance rail, Amtrak announced its ending free cancellations for coach, Elizabeth Warren wrote them a protest letter, and the Amtrak CEO stepped down to a replacement. Amtrak's annual report was released, reporting record profits in the Northeast and severe losses on most other lines. I discovered my favorite lines, like the California Zephyr and the Coast Starlight, lose .20 cents per mile and .26 cents per mile respectively. The report shared good news that the system was closing in on profitability, driven by high performers like the Acela that generates .49 cents of profit per mile. 
Before coronavirus, the Amtrak system felt like it was on the verge of a turnaround, with long distance routes potentially on the chopping block. After coronavirus, Amtrak could be on the verge of bankruptcy, leaving the long distance system I just experienced even more imperiled.
As we discussed in the Amtrak Vision Quest Pt. 1, Amtrak is in an ever tightening vice grip between high operating losses and cheap/reliable plane travel. With coronavirus taking hold, Amtrak is having to cut service after major dips in demand. If Amtrak is running nearly empty trains, these losses will certainly mount and continue to threaten long-term investment in the system. Similar to how folks are predicting long-term funding hits to public transit due to coronavirus, the same could be said for Amtrak.  
After completing this journey, researching and writing two Draisiennes, and having a lot of time to think about Amtrak, I've been hypothesizing on one question: can Amtrak survive coronavirus and if it does, what would it take to turn Amtrak around?
Can Amtrak survive coronavirus?
Ridership: Amtrak was on the cusp of profitability thanks to a resuscitation of rail ridership in 2019. According to Amtrak's annual report, the system averaged out to a one cent per mile profitability. What drives profitability for Amtrak? Ridership first and foremost. The Northeast corridor accounts for a majority of all the trips for the entire U.S. Amtrak is dependent on farebox revenue, and ridership has dipped by 50%. 

Bailout: If Amtrak doesn't get support, it potentially won't survive the coronavirus. And if the airlines are any indication of the demand slowdown in tourism, Amtrak is faring worse. An airline industry trade group is predicting widespread bankruptcies within two months. Delta is reporting a crisis, with lower demand than 9/11/2001, a 40% reduction in plane capacity, and elimination of plane service to Europe for 30 days. The airline industry is seeking regulatory relief and a bailout in the short-term relief bill. Amtrak should absolutely get similar treatment if the rest of the tourism sector gets a bailout.
What would it take to turn Amtrak around? 
Own the rails: Air travel has structural advantages over rail travel with limited infrastructure responsibility and liability. Most cities and their Port Authorities, e.g taxpayers, fund airport infrastructure and lease spots to airlines. Amtrak assets are not treated with the same level of municipal urgency as an airport and infrastructure responsibility is structured in a fundamentally different way. Amtrak leases its rail rights from freight companies rather than Port Authorities, and freight companies are not incentivized towards state of good repair investments. Amtrak and the US government need to own the rails they operate and depend on, not freight companies.

High-speed infrastructure: High speed rail is a key unlock to compete with air travel and the United States is woefully behind its peers. Aaron Gordon of Vice recently penned a long form piece unpacking "Why The US Sucks at Building Public Transit" and included the below chart on high speed rail construction. China is literally off this chart because they are building at a rate that is larger than the rest of the world combined. Higher speeds beget more reliability, and ideally the high-speed network would be owned by the US government (see #1).

Experience: There is opportunity to improve the experience of rail travel and offer passengers one of the most valuable resources in the world: time. With remote work being more popular than ever and Americans spending 10 hours a week in cars, Amtrak has a sizable opportunity. An amenity driven, modern, mobile-first, internet connected Amtrak experience could capture segments served by commutes, long car trips, or short flights that would be much more comfortable on a train. A coworking car, an exercise car, and a train tracking app would go a long way to modernizing the experience.
---
What's up?
I'm back in Los Angeles and am counting lucky stars that I'm not showing any coronavirus symptoms after being back for 9 days. The bad news is, like many of you, I'm despondent, scared, and uncertain about a potential country-wide quarantine. The good news to a potential self-quarantine scenario is I'll have plenty of time for phone meet-ups (reach out!), Draisienne brainstorms, and reading nerdy mobility books. 
As always, thanks for reading! Stay safe and take care of yourselves.