2020 Predictions
Draisienne 002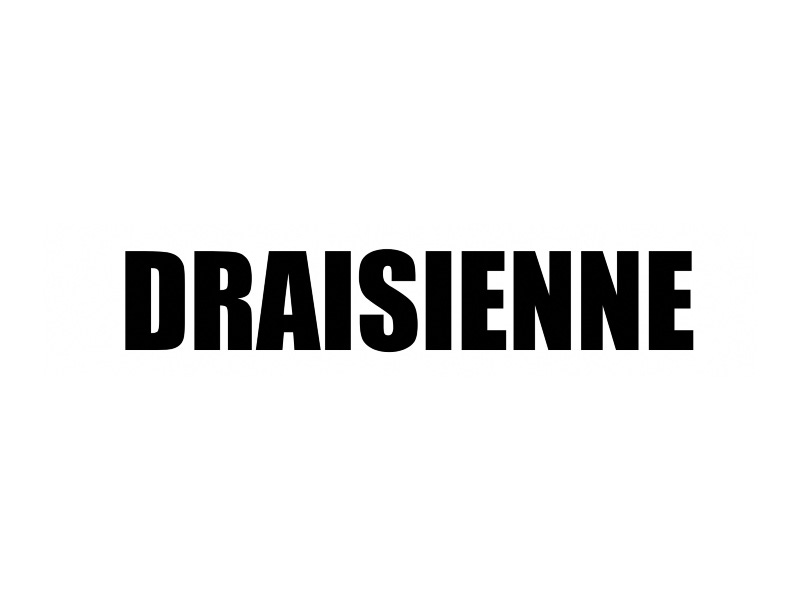 Draisienne 002   —   brought to you by Alex Vickers. Join the squad of mobility nerds who are along for this ride  —  subscribe now.
---
Predictions
I could've been a bit more timely with these 2020 predictions, but given that it's still January I think still we have runway for them to come true. Part of the inspiration for this newsletter is Scott Galloway. He is known for his predictions and just released his 2020 edition, definitely take a look. If you don't read it, here is one quote from Scott's predictions via Dwight Eisenhower that bears repeating: "Plans are useless, but planning is indispensable." 
My writing here will likely be wrong, as unpredictability tends to define micromobility moreso than most industries. The future will unfold in unforeseen ways. I can't wait to revisit these predictions a year from now to see where I was right or wrong, and where Draisienne readers helped expand my understanding of this space.
Here are the predictions in a bite size list, which we'll delve into in this newsletter:
The Paris permit will define the winners and losers of micromobility.

Legacy "docked" systems will modernize with micromobility.

Bird and Lime are going to work towards an exit in 2020.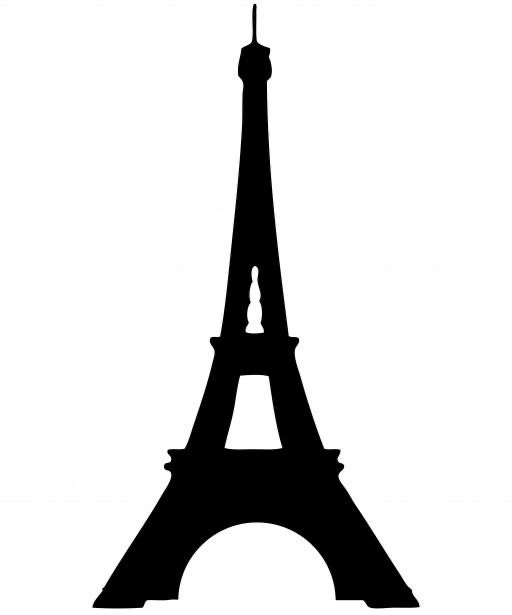 #1: Oui Oui 
The Paris permit will define the winners of micromobility's venture capital market and signal the consolidation of European region. Paris is an incredible market for shared mobility and has been a symbol for two-wheeled transportation for most of its history. 
The newsletter is named Draisienne for a reason, and every early stage bike share city said they got the idea riding Velib in Paris. Mayor Hidalgo has staked her reputation on cycling, growing bike lane infrastructure by over 300 km in 2019 and doubling mode share. Hidalgo recently pledged to make Paris a "15 minute city", using micromobility and transit to unlock a car free urban experience. 
Alexandre Gaueglin does an excellent deep dive on the tender and offers his predictions on the winners. To summarize, the micromobility market in Paris has been competitive, with over 20,000 scooters across 12+ vendors within the arrondissements. After a regulatory revision which created required parking in mid 2019, the Paris tender is due just before the 2020 mayoral election. The bidding process will narrow the playing field to just three vendors and 5,000 scooters each, and includes a focus on sustainability, data privacy, and multi-modal collaboration.
Paris is a mega-city with all the right fundamentals for micromobility: density, public transit, tourism, mild weather, and streetscape infrastructure. Not to mention Paris' strong political support for cycling, a culture and history of transit innovation, and climate change prioritization. The three awarded vendors will surely perform exceptionally well, and potentially even demonstrate profitability to investors. That will unlock another tranche of funding and boost long term confidence in the winners. But what about the losers  —  the nine vendors currently in-market, their assets, their operations? Consolidation is an easy way to grow quickly, and just like railroads consolidated to combine their networks, micromobility will do the same. Just much faster. And it's already begun with Bird's acquisition of Circ which I talk about more in prediction #3. The industry will feel the ramifications of this bid immediately. April 2020 will be a defining moment for micromobility. 

#2: Return of the Dock 
Legacy "docked" systems will modernize with hybrid e-bikes and e-scooters, and roll up into larger MaaS platforms to drive customer value. Docked bike share has weathered the storm and is going to begin to leverage its greatest asset: the station. The nucleus of the mobility business is the public right-of-way and how riders find the vehicle, ride it, and park it. 
I personally use a "lame" docked system every single day, as it's often the fastest and cheapest way to get around Brooklyn. Citi Bike hit 100k rides in a single day this riding season, it's best ever, without their e-bike fleet. Docked systems have demonstrated viability, employ the most knowledgeable teams in this space, and can service e-scooters from the same operations. I would love to see a municipally-owned system, like Los Angeles' Metrobike, deploy a scooter system in a similar way. 
LADOT is leading a mobility hub initiative, and if they added their own scooter into the mix while scaling their ebike pilot, it'd be compelling. What LADOT and other legacy systems need to learn from their disruptors is the value of user experience and seamless payment. When done right, it's magic. Consumers won't tolerate a clunky interface from 2009 in 2020. This is where public private partnerships really shine  —  the riders get a magic ride while city officials (hopefully) hold the vendor to a higher bar. The one to watch here is Lyft, who is already operating scooters alongside docked bike share in some cities. There's a long list of docked systems in amazing markets for shared mobility that could bolt on new modes fairly nimbly. 
I think this prediction is really important for the space, because if it comes true it will demonstrate that stations had value all along. Public right-of-way is a resource that is precious, expensive, difficult to secure, and easy to lose. At their peak, dockless systems were praised as the antithesis of docked: nimble, quick to scale, no more dock block. We've since realized that with rapid depreciation and unprecedented vandalism, that model doesn't thrive in most contexts. Stations create reliability for users, support linkages to transit, and drive efficiency by grouping assets together and reducing vandalism/theft. Not to mention the opportunity to unlock further value with better hardware beyond 2020: vehicle charging, digital advertising, free WiFi, and more.   
Bixi, Citi Bike, Divvy, Capital Bikeshare, Santander Cyclehire, Velib, Ecobici, and a long list of docked systems are still standing. These systems are either publicly funded or sponsorship supported for the long term, in addition to the free right of way space from RFP contracts. It's key that these legacy systems learn from their disruptors with mode choice, ease of use, and seamless payments. If these operators can deploy e-bikes and e-scooters, my bet is they could outlast their disruptors and begin to supplant them by incorporating new modes.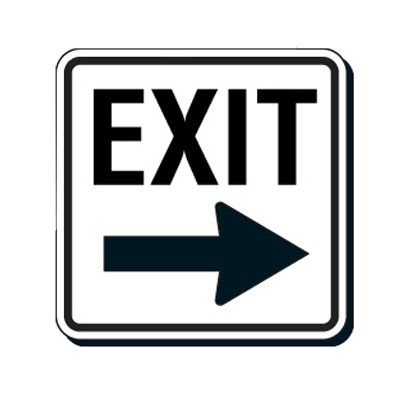 #3: Bird and Lime
Bird or Lime are going to work towards an exit in 2020, and only one will be successful. Let's start with the U.S venture capital market. Look at what happened to many of tech's darling companies in 2019, like WeWork. The company withdrew their S-1 and got taken over by Softbank less than a month later, sending a strong signal to Silicon Valley. If tech companies continue to get hurt by public markets, what signal does that send to Lime, Bird, or other micromobility companies investors? 
Bird's Circ acquisition sent a major market signal, as Circ was unable to raise a Series B and initiated talks with Bird. Bird raised a small $75M extension round to fund the Circ deal, Lime's funding didn't meet expectations either, and raises for recent competitors are in the 10s of millions rather than 100s. If these boards are smart, they should be pushing their founders to get out of dodge rather than go public. 
Lime has continued to grow at breakneck speed and passed Bird as the market leader (by valuation). Lime's growth has come at a cost, with quality issues in some markets. Lime just trimmed some underperforming markets and let go 14% of their staff, and are also consolidating their vehicle mix by shutting down bike cities. 
My prediction for Lime is they are grooming themselves to be bought by Google and incorporated into a larger MaaS play. Google Maps already nudges you to take a Lime instead of walking. Google Ventures is already an investor, and conveniently Lime's new President Joe Kraus is a former Google employee. That's a signal they're setting up for acquisition and Joe has the chops to groom Lime's exit. Why does Google make sense? Waymo. Waze. Google Maps. These are all pieces to a MaaS puzzle waiting to get put together, Lime would be an easy fit. 
Rather than grow faster, Bird is growing smarter with more robust hardware, new business lines, and integrations with third-parties. This past Christmas, they released a kids scooter, and have experimented with monthly Bird leases. With the Bird Platform, their Scoot acquisition, and now their Circ acquisition, Bird is developing a regional franchise approach and incorporating other brands within the platform. 
The hardware expertise is paying off, I must say they have the best scooter in the industry with a premium aesthetic. My prediction is that Bird is cozying up to Apple by leaning into luxury branding and product focus. Apple has partnered closely with transit agencies, Apple and Bird already collaborate, and if rumors that Apple is building an AV are true, a wider push into multi-modal makes sense. An Apple partnership would be similar to their Beats acquisition  —  incorporating a strong hardware foundation and inflecting it with Apple's magical ecosystem. Tap your Apple Watch onto your Bird and go, and get a free transfer to the A train thanks to OMNY.  
The kicker to this prediction: there will only be one acquisition. I predict a musical chairs effect happening, at least for North American companies, where there aren't many seats left. The odd one out will get stuck into going public in a turbulent market for tech. As to who will sell vs. go public, that is where my crystal ball gets fuzzy. 
My base assumption to this prediction is that a scooter company's IPO wouldn't do very well, but if Bird or Lime somehow manages profitability, who knows? They could be the Zoom antidote to the trend of tech IPOs. My predictions are what they are because of my base assumption, but again – we're talking about an unpredictable business in unpredictable times. Micromobility is going to have an incredible 2020, I can't wait to see what we learn together. 
---
What's up?
For those just joining us, I'm currently on a sabbatical and about to take Amtrak on a vision quest across the country. Incredibly exciting stuff!! I leave New York this weekend, stopping in 11 cities over the course of the next month with a USA Rail pass. If you'd like to follow the journey, follow me on Twitter and I'll be writing about it here on Draisienne. 
Thanks for reading!